Connect Personnel Charity golf day 2017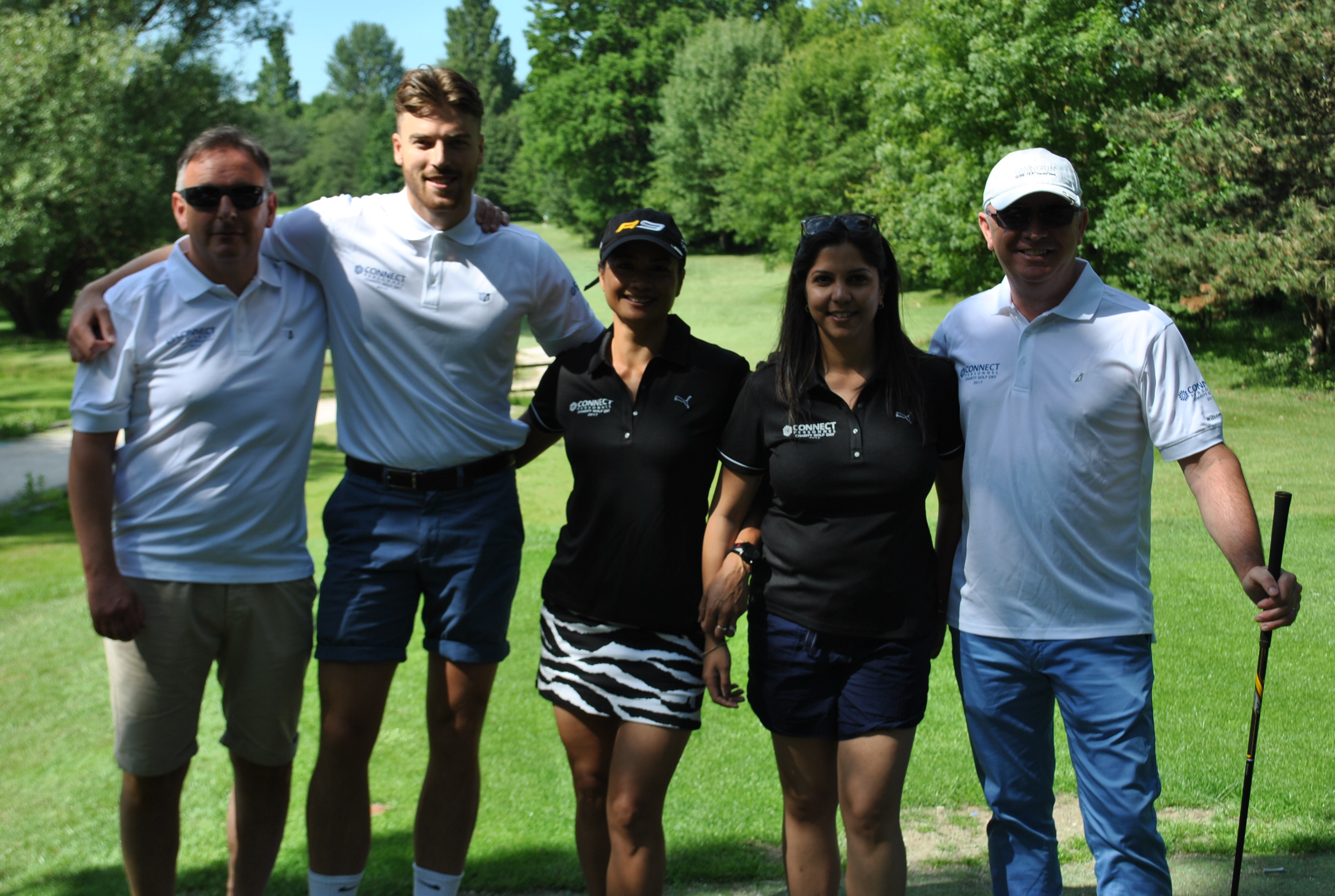 June 15 2017 was the date for our 4th Charity golf day this year held at Cobree Manor Golf club in Maidstone.  We had 16 golfers made up of Connect Personnel current clients and guests.
Once again the weather was kind to us and it was a lovely sunny day.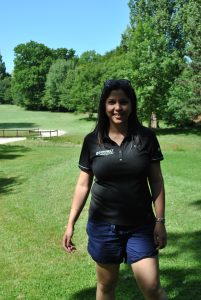 There were a few tricky holes out there with water hazards as well as lots of tree hazards which required a few spare golf balls!
Steve and Kevin in full conversation on their golf buggy, must be arguing about the amount of shots they have taken!
Jamie, ready to tee off.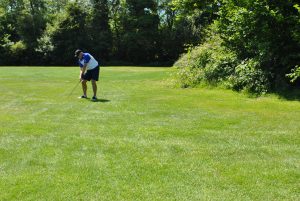 Steve pitching onto the green!
Great action shot!
The eventual winner was Steph Figgis who donated her prize of £500 to Demelza House for sick children near Sittingbourne.
Steph also won the closest to the pin.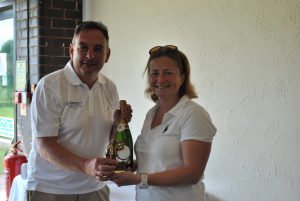 Ross of Calibre Cleaning won the 'closest to the line' competition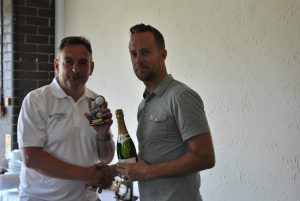 Then Steve kindly donated some prizes who were duly won by 6 other competitors.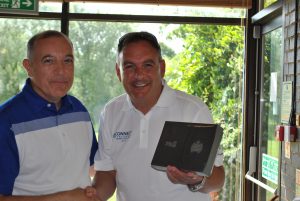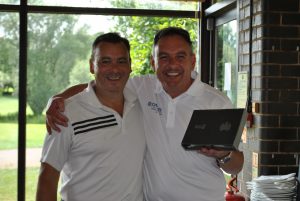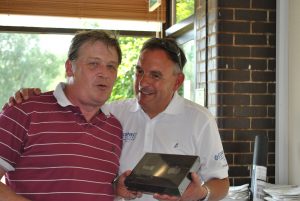 Thank you to Cobtree Manor Golf club for hosting our golf day, the feedback from our guests was great and the hospitality was brilliant and made our day run very smoothly.