Mel's 10 year Anniversary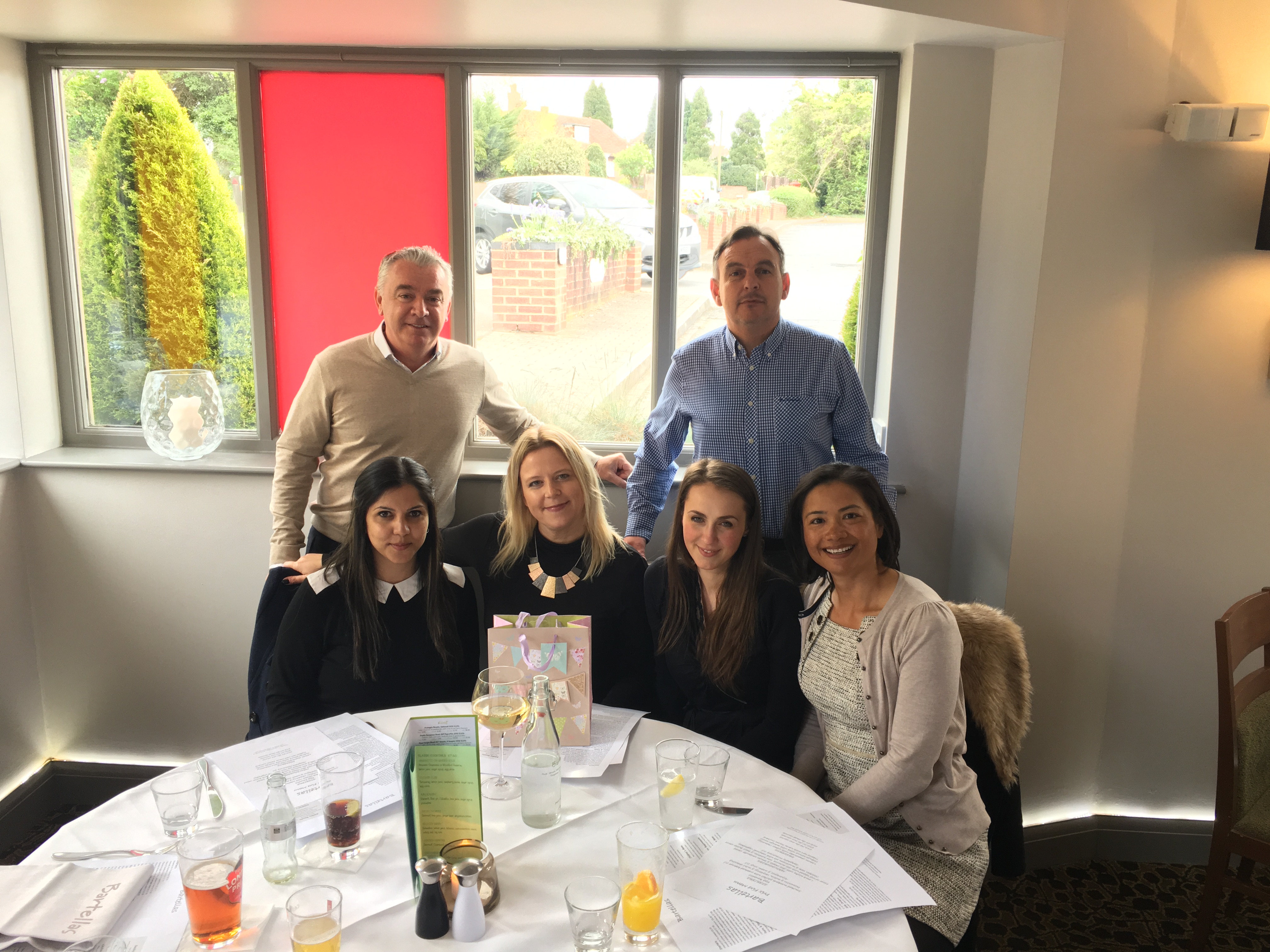 Another member of the Connect Personnel staff celebrated 10 years of service this week.
Mel who works in our Head office started 10 years ago and now has reached this milestone and a few of us were able to celebrate with her in a nice restaurant in Meopham, Kent.
Mel recalls the day when she came for her interview with Hardip and Paul and she had her son in the car with her who was only 9 years old at the time.  He is now 19 and at University in Scotland and she is still with Connect Personnel!
Enjoy the rest of your day Mel and here's to another 10 years or more!