Happy Anniversary Ruksana!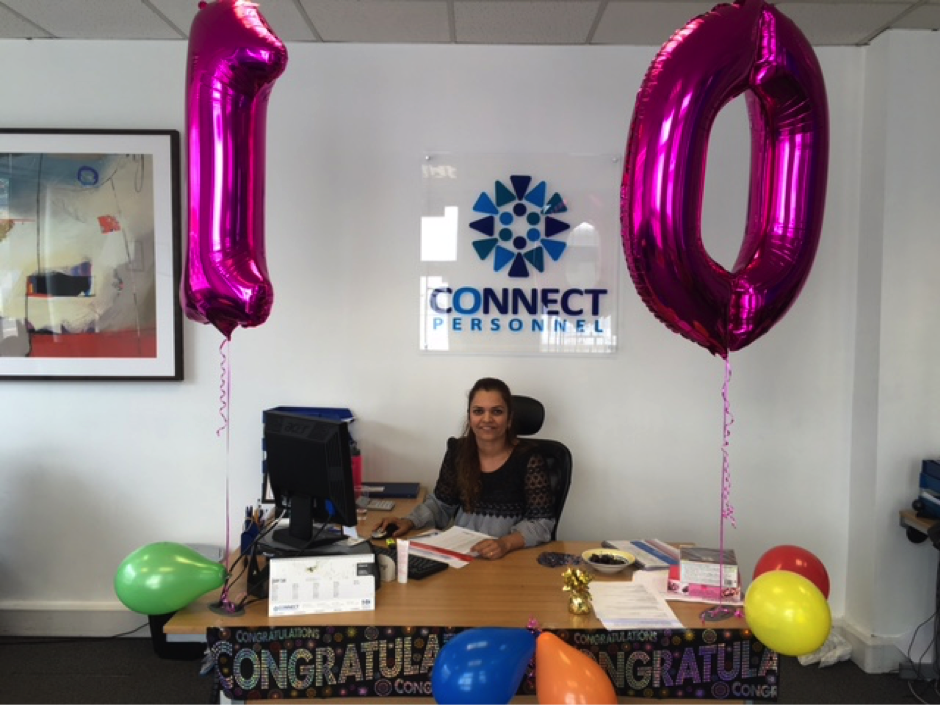 Happy Anniversary to Ruksana Braz who has worked at Connect Personnel for 10 years, having started with us a temporary worker in June 2006.
Ruksana who is our Compliance Manager deals with all our company procedures and makes sure that Connect paperwork is compliant with all legal requirements. As well as this she manages one of our longest running contracts in the Dartford area and is also in charge of looking after Joanna who is our Recruitment Administrator in our Dartford Office.
The Dartford office decorated her desk before she arrived in work with balloons and she was presented with chocolates, cakes and flowers. The owner of the company Paul Bennett and Zung Tang Bennett held a lunch for Ruksana and presented her with her 10 year anniversary gift. Here's to another 10 years Ruksana!